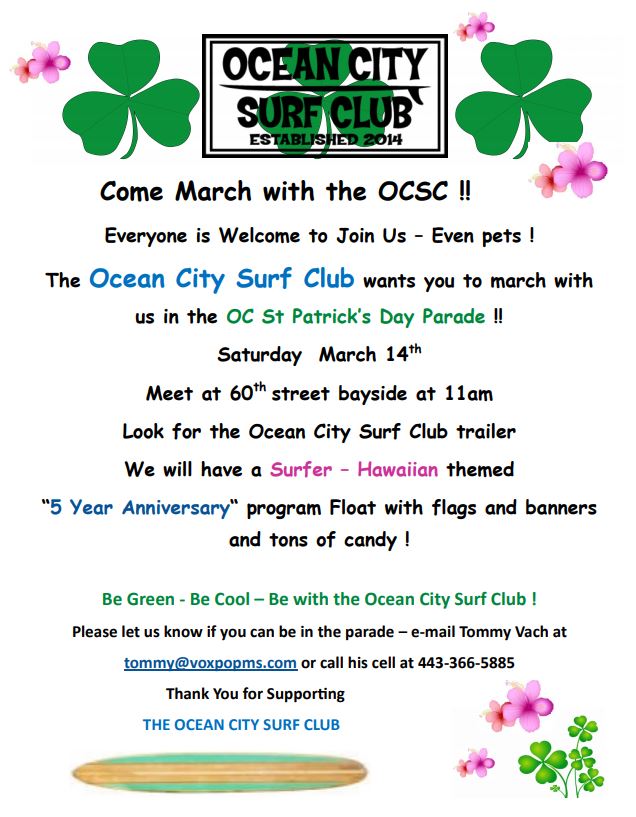 OC St Patrick's Day Parade
Everyone is welcome to join the Ocean City Surf Club in the 2020 Ocean City St. Patrick's Day Parade on Saturday March 14 ( meet at 11:30am on 60th street bayside ) parade starts promptly at 12 noon.  Please see the attached flyer for all the details.
This year our theme is celebrating our 5 Year Anniversary as we show off all our successful programs that continue to have a positive impact on our community.  Come out and support the OC Surf Club by joining our Award winning float entry!  You'll have way too much fun!